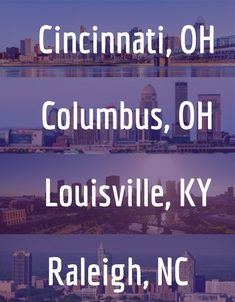 Ready for a change or want to jump start your career?
Click on the button below to visit our Careers page:
We place the following candidates:
U.S. Citizens | H1B | F1/OPT | 1099 | Part-Time Employment | Short-Term Contracts | Long-Term Contracts | Contract to Hire
"I want to convey my thoughts about being part of this amazing organization: I want to thank you for recognizing the potential in me and giving me an opportunity to work with one of the best workplaces in Cincinnati. You have helped me pursue my passion for Big Data and I cannot thank you enough for all the support."
Shreyasi K.